Run the SitNGo Wizard setup file you downloaded from here.
The first page of the setup wizard is a simple welcome message. Click Next to continue.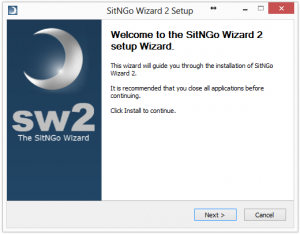 The License Agreement page displays the end user license agreement. Please read it and click "I Agree" to continue.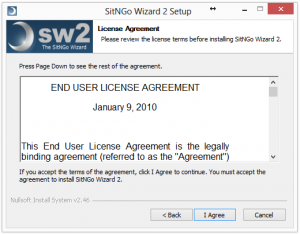 The Choose Initial Location page allows you to select the location where you want to install the SitNGo Wizard. You can change the destination folder or accept the default location and click Next to continue.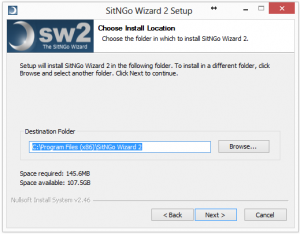 Next you can choose which components to install. If you have not already installed the Postrgres database service, the Wizard will install it for you.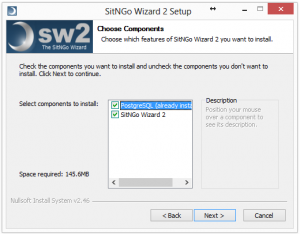 The Installing page installs the SitNGo Wizard on your hard drive.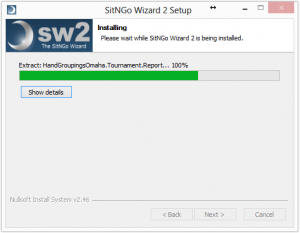 When the install is complete, click Finish and the Wizard will be started.