Click the "Hand Importing" button on the ribbon bar to import hand histories into the Wizard.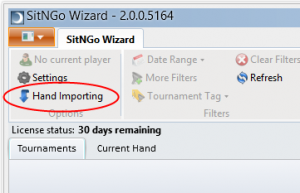 The Hand Importing button.
In the Hand Importing dialog, click "Import Hands" to select hand history files to import or click "Import Folder" to import all of the files in a folder.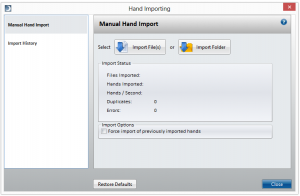 The Hand Importing dialog.
The dialog will display the progress as hands are imported.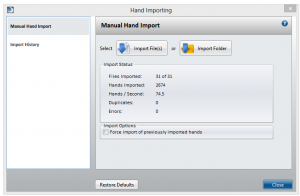 Hands imported successfully.
When the import is complete, click the Close button to return to the Tournaments view.